Wicked Chicken New Zealand presents : The Trinity Burger. The pictures speaks for itself, but I'll describe it anyway
Between 2 layers of a sesame seed bun, you'll find 3 pieces of crunchy fried chicken, 3 slices of cheese, a handful of lettuce and your choice of sauce: Ranch, Aioli, BBQ ,
Honey Soy, Chipotle
, Buffalo
.
Now for the serious part :
Currently the Lynnmall and Sylvia Park stores are FIANZ certified. Ormiston and Botany are currently in the process. Having said that, all of their store are Halal.
I tried one of these tonight - I highly recommend it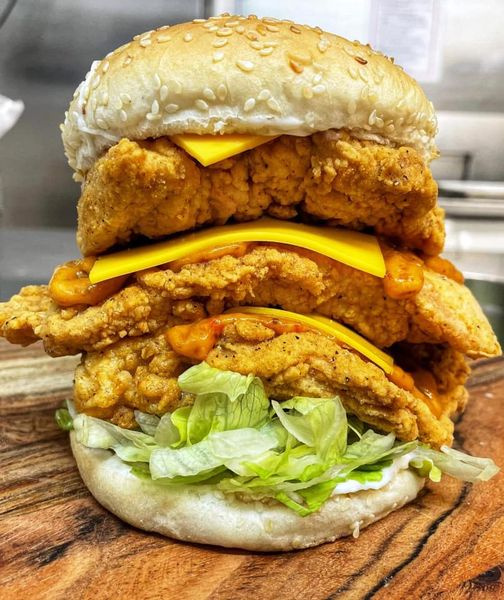 Bon appetit!